Other WWW Astronomy Resources

Any sentence regarding friendship among all people.
- by Someone (USA)
Table of Contents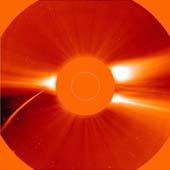 NSSDC Photo Gallery
This tour contains several photos .... etc..... etc.... This beautiful photo here left should be any photo, maybe logo, concerning NSSDC.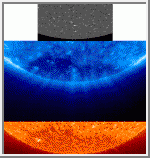 The Nine Planets, by Bill Arnett
Here is another interesting tour, which shows.....anything. Also, this photo should be "The Nine Planets" logo.
Like these, there should be the remaining references.
Jet Propulsion Laboratory, Pasadena, California
Regional Planetary Image Facility, Smithsonian Institution, Washington DC
Royal Greenwich Observatory, UK
National Solar Observatory Public Relations
Small Bodies of the Solar System
Jet Propulsion Laboratory (JPL)
Space Telescope Science Institute (STScI)
National Space Science Data Center (NSSDC)
Naval Research Laboratory - Clementine
Online CDROMs at the PDS Imaging Node
NASA Solar Data Analysis Center
Hubble Space Telescope Public Pictures
Space Related Software Archives
Animation (AVIs) & Display Software at Los Alamos
Los Alamos - Microsoft Windows software
Animation/Display and other Software from SEDS
Software from explorer.arc.nasa.gov
Software from ftp.jpl.nasa.gov
Other Space Related Items
USGS Spectroscopy Lab - Home Page
Frequently Asked Questions (Sci.Space)
Jet Propulsion Laboratory SPACE CALENDAR
Students for the Exploration and Development of Space (SEDS)
Space Settlement Design Contest
Icarus, the International Journal of Solar System Studies
The University of Washington Astronomy Department
Herzberg Institute of Astrophysics Home Page
Latitude/Longitude - by city/town name
Astronomy Servers List of STScI Science Resources
Overview of Space Resources at CERN

Copyright © 1997-2000 by Calvin J. Hamilton. All rights reserved. Privacy Statement.